2 facade panel systems in brick, stone and concrete with multiple advantages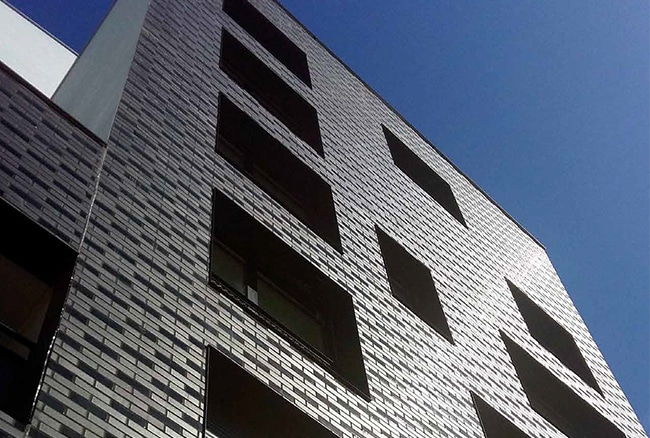 The thin panels are mounted in prefabricated cladding or cladding, with or without insulation. They make it possible to design facades in new construction or renovation.
Adaptation to all types of buildings, to all construction principles
Tertiary real estate, collective housing, suburban housing, public facilities, the VETA and VETA+ systems meet all architectural, environmental and economic requirements.
Whether the building or the pavilion is designed in masonry, wooden frame, metal frame, the technique of VETA systems allows a perfect adaptation to the facades.
Traditional or contemporary facings
Both systems offer a wide range of brick, stone and concrete facings.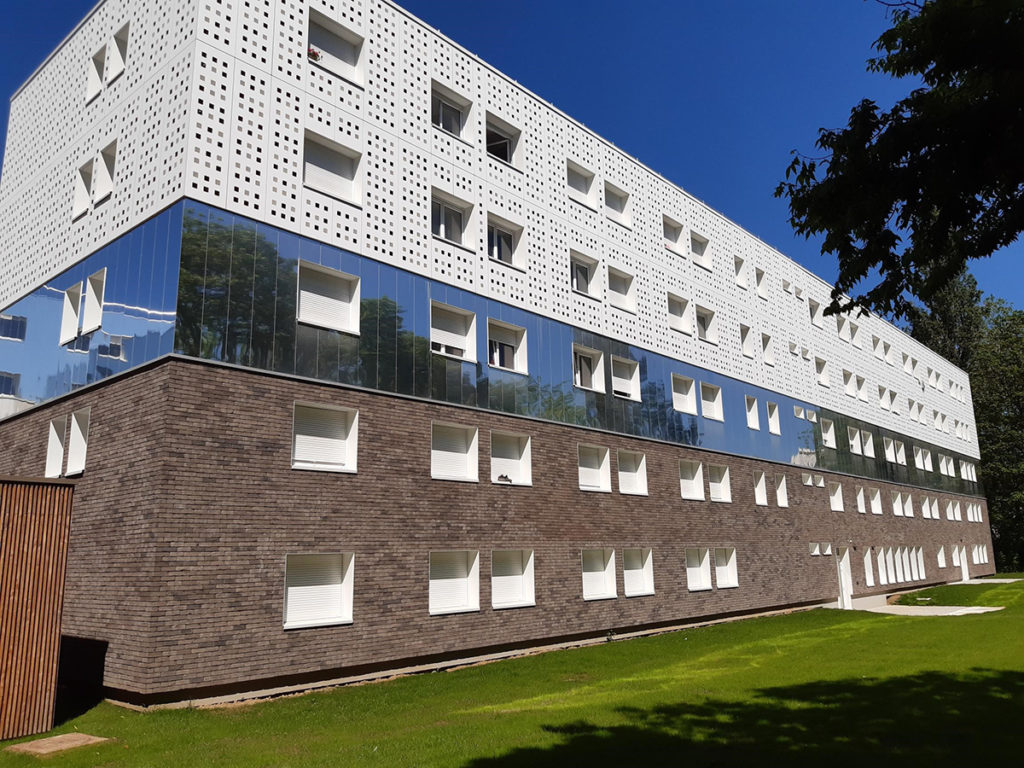 A wide choice of finishes and shapes
The VETA and VETA+ systems offer a multitude of finishes:
modern bricks, hand-moulded bricks, enamelled bricks, terracotta, stones, colored concrete in various formats and fittings.
Thanks to an innovative design,
the 2 systems are easy to install,
in prefabricated cladding as in cladding

Our technical and commercial departments are at your entire disposal. Do not hesitate to contact us
Do not hesitate to consult all our documents online